RAINBOW ENGRAVING-TROPICAL BIRD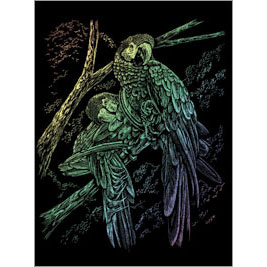 Engraving Art Boards are a fun and easy way to create your own fantastic foil artwork. You simply scrape the lines that are preprinted on the board to create your masterpiece.



Engraving Art boards with rainbow foil. Includes preprinted design, one practice piece and one scrape cutter.Ages 8+
$5
.95
ea.

MFR# RAIN13
SAYAL# 5511-FD2
SKU# 212571
Limited Store Stock!
Barrie:
4
Burlington:
4
Cambridge:
2
Markham:
3
Mississauga:
4
Scarborough:
2
Vaughan:
3
Warehouse:
3
Recommended Age:
8+ years.